It's December! While we know this is a very busy time, we want to remind everyone to make some time to relax. Read on for our team's recommendations of what to read, whether you're huddled under a blanket or spending your break lounging in a hammock at the beach. Enjoy!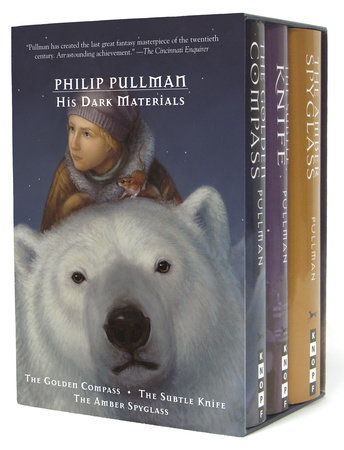 Monika, Educational Consultant: "I'm obsessed by Philip Pullman's His Dark Materials trilogy, and have started to watch the HBO miniseries. I loved the prequel that was published three years ago (La Belle Sauvage), and am happily in the middle of The Secret Commonwealth, which was just published. Pullman has created a world that is intricate and immersive, and is also sharply observant and intellectual, but all this just creates the backdrop for the adventurous story of Lyra and her daemon, the animal-spirit Pan. I recommend all five books to all readers over age 12."
Alyssa, Educational Consultant and Writing Coach: "Recently, I picked up a copy of The Wild Things by Dave Eggers, loosely based on the children's book Where the Wild Things Are. In it, Eggers remixes Max's tale and his encounter with the wild things, giving readers an exciting reimagining of a classic story. A great book for cold winter nights." 
Melinda, Educational Consultant: "During the holidays, I find myself cooking and baking A LOT.  Although I love this, it can be exhausting coming up with new ideas, so I always look for new cookbooks this time of year for inspiration. Rosie Daykin, owner of Vancouver's Butter bakery, has a new cookbook: Let Me Feed You. It is fantastic. I really enjoy her simple yet elegant style, and I found it entertaining to read about her family's traditions that revolve around food. A few of my favourite recipes so far include "Cinnamon Doughnut Muffins," "Real English Muffins" (yes, it's easy to make your own!), "Kale, Quinoa and Radish Salad," and "Beef Stew with Dumplings." I can't wait to try the "Lemon Earl Grey Pound Cake." This book would also make a really nice holiday gift for the foodie on your list!"
Rebekah, Office Manager: "On my to-read list is Margaret Atwood's sequel to The Handmaid's Tale. The Testaments is narrated from three points of view and takes place 15 years after the events in the earlier novel. I'm looking forward to some thrilling dystopian adventure and incisive social commentary." 
Megan, Writing Coach: "After it sat for five years on my bookshelf unread, I finally picked up Dodie Smith's I Capture the Castle this fall. I quickly discovered that it's a wonderfully engaging book written from the perspective of a 17-year-old girl living in a half-ruined castle in early 1900s England. The novel is funny, light-hearted, and fun—the perfect holiday read!"
Amanda, Educational Consultant: "I have two recommendations. The first is Daisy Jones and the Six by Taylor Jenkins Reid. It's about a fictional band in the '70s, but it reads so real, via interviews and personal anecdotes by each of the band members, that you can't believe it's fiction. I read the whole book on a plane ride.
My second recommendation is to get into the holiday spirit! Every Christmas Eve, my family upholds our tradition: I read Clement Clarke Moore's Twas the Night Before Christmas to my three children, aged 20, 24, and 26, and while they no longer sit on my lap, we get as close as we can on the couch and read this classic together. It's truly one of my favourite Christmas traditions."
Marisa, Writing Coach: "This may be an unconventional choice for the holidays—it's not one of those engrossing 800-page novels I usually turn to when it's cold outside and I have nowhere to be—but it's a book I've wanted to read for a long time: historian Robert A. Caro's Working. Author of a four-volume biography of Lyndon Johnson and a lengthy biography of Robert Moses, Caro focuses on his process of researching and writing these impressively rigorous works." 
Melodie, Office Manager: "I'm reading Elena Ferrante's My Brilliant Friend, the first book of the Neapolitan novels. It's the story of two Italian women who grow up together in the 1950s and stay lifelong friends. It's so moving and real it seems autobiographical."
Michelle, Educational Consultant:
"Since I have a lot of hosting in the near future, I'd like to recommend Lisa Dawn Bolton's On Boards. This cookbook is less about recipes and more about inspiration! There's so much more than cheese & crackers to work with when creating your menu. Challenge yourself with a brunch board, create holiday themes, or make an easy dinner for two."